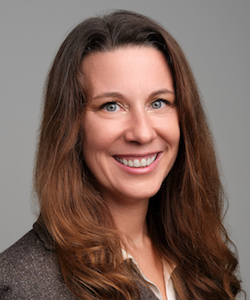 Erica Bell
Legal Assistant
Erica has a BA in Spanish and Portuguese and an MBA in sustainable enterprise. She is friendly, optimistic, and compassionate and has the right mix of brains, heart, and technical competence to make a great legal assistant for our team.
She is well-traveled and has experience in many work fields, with a wealth of knowledge about organic food systems and coffee – as a former coffee importer! Erica is an environmental activist who loves wildlife and nature, cooking, roasting her own coffee and sharing it, hiking, adventuring, singing and songwriting.
Aside from wildlife, her favorite animal in the world is her best friend and sidekick, a Lagotto Romagnolo (Italian water dog) named T-bone Walker - AKA Thibeaux, Teebz, Mr. T, Munchy or Rapscallion.
Education
MBA, Dominican University of California
Sustainable Enterprise
B.A., University of Minnesota

Spanish and Portuguese