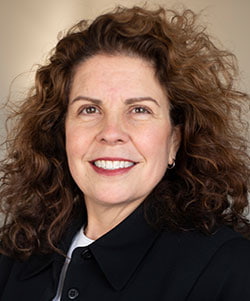 Lori A. McLaughlin
Attorney
Lori A. McLaughlin has been practicing law since 1998, and concentrates her practice to the areas of family law, elder law, and estate planning. Lori applies insight gained through her varied experience to assist clients in successfully navigating some of the most difficult decisions and legal challenges that can arise to achieve her client's goals. Lori believes information is power. As such, she strives to educate and empower the clients she represents. She rejects a one-size-fits-all approach but instead tailors her representation around the needs specifically suited to each client. Her practice is devoted to providing quality legal assistance in a thoughtful and compassionate way and with the natural empathy necessary to best serve her client's needs.
Professional Background
Lori is a graduate of Hamline University – College of Liberal Arts and of Hamline University School of Law in St. Paul, Minnesota. Most recently, she was of counsel with the law firm of Dove Fretland, PLLP for 7 years. Prior to that, she was with the law firm Wagner, Falconer & Judd, Ltd. for 14 years and served as Chair of the Family Law Department.
Lori has been selected as a Super Lawyer by Super Lawyer's magazine, 2015 – 2020, and was previously named a Rising Star, 2008-2009. Lori was also named to the list of Top Women Lawyers.
Since 2008, Lori has served as a volunteer lawyer and mentor for Volunteer Lawyers Network (VLN), a non-profit dedicated to connecting Minnesotans experiencing poverty with quality legal assistance, and was past President of the VLN Family Law Committee.
Lori previously served a 6-year term as an Investigator with the 4th District Ethics Committee, the purpose of which is to investigate ethics complaints against attorneys who have their primary practice in Hennepin County.
Lori is also a member of the Hennepin County Bar Association and the Minnesota State Bar Association.
Personal
Lori lives in Minneapolis with her partner of 19 years, Mary. She has also been blessed to the be the mother of identical twin daughters, both of whom are in college and actively pursuing their individual goals. When she is not at the office, Lori's favorite thing to do is put on the headphones and go for long walks around the lake. She'll also never turn down an offer to play trivia or Name That Tune.
Education
J.D., Hamline University School of Law
Hamline University – College of Liberal Arts
Professional & Bar Association Memberships
Hennepin County Bar Association
Minnesota State Bar Association