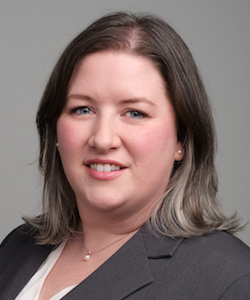 Megan C. Kelly
Partner & Attorney
Se habla español.
Megan C. Kelly has been practicing law for over 10 years, and is a shareholder of Northwoods Law Group, P.A. She focuses her practice in the areas of elder and special needs law, estate planning, probate, and guardianship and conservatorship. Megan is a member of the National Academy of Elder Law Attorneys. She is a member of the Elder Law and Probate and Trust Law sections of the Minnesota State Bar Association, and a frequent presenter in her areas of specialty whether in the community or in front of other professionals and attorneys. She is currently serving as the Vice President of the Minnesota Association for Guardianship and Conservatorship (MAGiC).
Megan is a 2006 graduate of the College of St. Benedict in St. Joseph, Minnesota, and a 2012 graduate of William Mitchell College of Law in St. Paul, Minnesota. She studied abroad in Chile where she gained a working fluency in Spanish that she treasures and uses whenever she can.
She has created estate plans for individuals and families from all walks of life on issues ranging from Medical Assistance planning to estate tax planning. Megan enjoys the challenge of providing a tailored, efficient plan to ensure peace of mind for her clients, and leverages her experience in the courts to help her clients to achieve their goals while minimizing conflict in the future for their loved ones.
Megan is equally comfortable in and out of the courtroom, and appears in court frequently representing both professional fiduciaries and nonprofessionals in the administrations of conservatorships, trusts, and probates.
Personal
Megan enjoys spending time outdoors, especially on the North Shore of Lake Superior. In her free time she likes to travel, garden, and spend time with her husband and young daughters.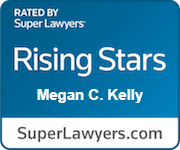 Education
J.D., William Mitchell College of Law, 2012
College of St. Benedict, 2006
Professional & Bar Association Memberships
Minnesota Association for Guardianship and Conservatorship (MAGiC)
Minnesota State Bar Association's Elder Law and Probate and Trust Law Sections
Hennepin County Bar Association
Minnesota Women Lawyers
Metropolitan Guardians and Conservators
National Association of Elder Law Attorneys (NAELA), Minnesota Chapter
Recent Presentations
Volunteers of America training for Guardians and Conservators, Duty to Pay Reasonable Charges; Duty to Pay Debts; Duty to Possess and Manage the Estate, 2019-present
Elderly Waiver Basics, presented with Martin Luther Care Center, Summer 2022
How to Draft Beneficial Beneficiary Designations, Minnesota CLE, August 2022
Litigating Guardianships and Conservatorships (co-presenters Attorneys Kimberly Prchal and Sarah Sicheneder), Minnesota CLE December 2022
Top 10 Things Estate & Trust Litigators Need to Know about Elder Law, Minnesota CLE, March 2023