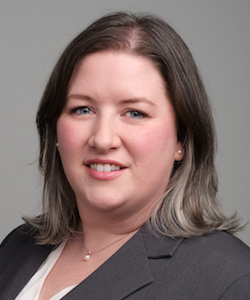 Megan C. Kelly
Partner
Se habla español.
Megan is a 2006 graduate of the College of St. Benedict in St. Joseph, Minnesota, and a 2012 graduate of William Mitchell College of Law in St. Paul, Minnesota. She studied abroad in Chile where she gained a working fluency in Spanish that she treasures and uses whenever she can. After college she worked for several years as direct support staff in group homes for adults with disabilities, and developed a passion for advocating for their dignity and unique needs. This led her to pursue a career in estate planning, probate and elder law.
Megan's practice is centered in probate law, including estate and incapacity planning, guardianships, conservatorships, special needs trusts and probate and trust administration. She is equally comfortable in and out of the courtroom, and has substantial experience representing both professional fiduciaries and nonprofessionals in the administrations of conservatorships, trusts, and probates. Megan thrives on working through the puzzle of applying a client's individual situation to her detailed knowledge of the law in this area.
She has created estate plans for individuals and families from all walks of life. Megan enjoys the challenge of providing a tailored, efficient plan to ensure peace of mind for her clients, and leverages her experience in the courts to help her clients to achieve their goals while avoiding conflict in the future.
Professional Background
Megan worked as a certified student attorney in the civil division of the Olmsted County Attorney's Office while in law school, and handled the County's guardianship and civil commitment calendars for a time. She has worked as an associate attorney for several years with Steinhagen & Crist, P.A. in Edina, Minnesota from 2013 to 2014, and went on to handle the bulk of the estate practice at Iverson Reuvers in Bloomington, Minnesota from 2017 through 2021 before joining Northwoods Law Group in 2022.
Professional Associations

Megan is a member of the Minnesota State Bar Association's Elder Law and Probate and Trust Law Sections, the Hennepin County Bar Association, Minnesota Women Lawyers, Metropolitan Guardians and Conservators, and is currently serving as the Vice President of the Board of the Minnesota Association for Guardianship and Conservatorship (MAGiC). She enjoys presenting and teaching, and has presented to audiences including nursing home residents and staff, senior living cooperatives, financial advisors, professional fiduciaries, and fellow lawyers.
Personal
Megan enjoys spending time outdoors, especially on the North Shore of Lake Superior. In her free time she likes to travel, garden, and spend time with her husband and daughters. She volunteers with her neighborhood food shelf doing intake and using her Spanish to help provide access to food for neighbors experiencing food insecurity.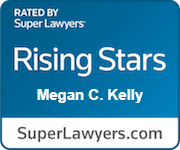 Education
J.D., William Mitchell College of Law, 2012
College of St. Benedict, 2006
Professional & Bar Association Memberships
Minnesota State Bar Association's Elder Law and Probate and Trust Law Sections
Hennepin County Bar Association
Minnesota Women Lawyers
Metropolitan Guardians and Conservators